FLOOR AND WALL MOSAIC ART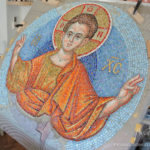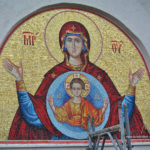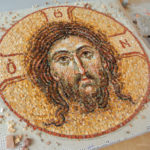 I create various mosaics, murals and pavement works in the Byzantine style using materials such as natural stones, smalti and gold glass by means of traditional techniques but also experimenting with other technical possibilities and forms of expression. Over 16 years I create mosaics for churches, monasteries and individuals.
I have started project on Patreon where I will share progress pictures and videos of making mosaic, Hi Res Photos, mosaic tutorials and more.
Become Patron and You will be able to get full access to exclusive content !
Some of my mosaics can be seen in Gallery.